Matritsa LLC is a mutual project developed by partners from Russia and the Netherlands. The Dutch co-founder of Matritsa is a well known company by the name of Van den Brink which is a true leader in the manufacturing of molds and automation equipment used in the production processes of high-tech thin-walled packaging.
Matritsa constantly sustains active interest in the further successful development of its partnership programs. Currently the company is also actively cooperating with a Finnish company called Oitti Tools Oy which has concentrated its core business competencies in the production of molds that are used in all sorts of industries such as: car-assembling (plastic parts and light elements), construction (pipes, fittings for water-supply, sewage and drainage systems), electric appliances, electronics, or packaging (blow molds).
In May 2009 new production facilities were constructed in the town of Sertolovo in the Leningrad Region (near Saint Petersburg), which allowed Matritsa to increase the range of different maintenance procedures and the production capacity in general. All kinds of machinery and additional equipment, used for maintenance and service of the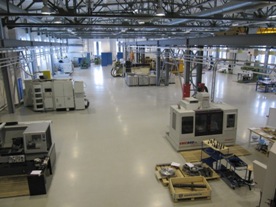 different molds, are already installed at the Matritsa new production plant and are enthusiastically working towards helping our clients.
Our partners and we are very experienced in repairing and doing maintenance works of different kind for almost any mold which is used to produce practically anything from plastics or rubber.
Today Matritsa together with Van den Brink and Oitti Tools Oy can offer a wide range of maintenance works for the molds of any type or complexity to the benefit of our clients.
Once you decide to work with us, you can be sure to gain a reliable partner which is performing only the best quality work for the potential mutual benefit that will be enjoyed by bith of the partners. We guarantee that the operating service period of your equipment will be significantly extended due to the qualified help provided by our professionals. We provide a solid guarantee on all the work we do!